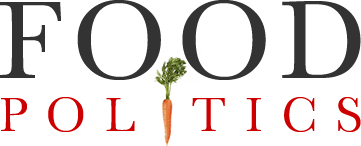 by Marion Nestle
Manhattan's sustainable food system?
Manhattan Borough President Scott Stringer, who is clearly serious about sustainable food issues, just issued a new report: FoodNYC: A Blueprint for a Sustainable Food System.
Here are some of its goals:
Promote urban agriculture
Connect upstate and Long Island farms with downstate consumers
Increase the sale and consumption of regionally grown foods
Increase the number of "alternative" food markets, indoors and outdoors.
Require a food curriculum in public schools
Support large-scale and small-scale composting
Increase access to drinking water fountains
Support the rights of farm workers
Create a Department of Food and Markets
If Manhattan can do this, other boroughs (and cities) can do this too!  Let's do what we can to help Mr. Stringer make these work!