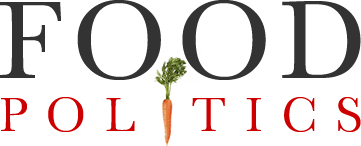 by Marion Nestle
Salmonella in eggs is old news. But 380 million?
Yesterday, the FDA announced yet another voluntary recall of eggs produced by Wright County Egg in Galt, Iowa.  The first announcement on August 13 covered 228 million eggs.  This one adds 152 million for a grand total of 380 million—so far.
In that first announcement, the Wright company said: "Our farm strives to provide our customers with safe, high-quality eggs – that is our responsibility and our commitment."
That, however, is not how the New York Times sees it.  According to today's account, Wright has a long history of "run-ins with regulators over poor or unsafe working conditions, environmental violations, the harassment of workers, and the hiring of illegal immigrants."
OK, so where are we on safety regulation?  The FDA, after many, many years of trying, finally introduced safety regulations for shell eggs.  These supposedly went into effect on July 9.
I recount the history of FDA's persistence in the chapter entitled "Eggs and the Salmonella problem" in What to Eat. Check out the table  listing the key events in this history from 1980 to 2005.  It's not pretty.
Preventing Salmonella should not be difficult.  The rules require producers to take precautions to prevent transmission, control pests and rodents, test for Salmonella, clean and disinfect poultry houses that test positive, divert eggs from positive-testing flocks, refrigerate the eggs right away, and keep records.  These sound reasonable to me, but I care about not making people sick.
Problems with Wright County Eggs started in May before the FDA's mandatory rules went into effect meaning that the procedures were still voluntary.  The recalls this month are after the fact.  Chances are that most of the recalled eggs have already been eaten.
The CDC is tracking this recall and has logged about 200 reports of illness associated with it so far.  It has plenty to say about Salmonella and its hazards.
According to FoodSafetyNews, the first lawsuits have been filed.
As for food safety legislation that would give the FDA the authority to handle these incidents more efficiently—and, let us hope, maybe even prevent them—it is still sitting in the Senate.  For S.510 watchers, Bill Marler has a helpful new analysis.
The recall, by the way, affects eggs sold under many different brands: Lucerne, Albertson, Mountain Dairy, Ralph's, Boomsma's, Sunshine, Hillandale, Trafficanda, Farm Fresh, Shoreland, Lund, Dutch Farms, and Kemps in the first round, and now also James Farms, Glenview, and Pacific Coast.
The good news is that cooking kills Salmonella.  I'm buying eggs at farmers' markets these days.
Addition: Tom Philpott of Grist on Wright County's unsavory history.