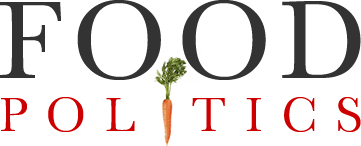 by Marion Nestle
Americans beat 33 countries to win OECD obesity prize
OECD (the Organization for Economic Cooperation and Development), a group of 33 countries "committed to democracy and the market economy," has just released a major report on obesity.
Its main conclusion?  The United States population has the highest percentage of overweight and obesity in the democratic, market-economy world.
Individual interventions have a relatively limited impact; therefore, comprehensive strategies involving multiple interventions to address a range of determinants are required to reach a "critical mass" – one that can have a meaningful impact on the obesity epidemic by generating fundamental changes in social norms. The development of comprehensive prevention strategies against obesity needs to focus on how social norms are defined and how they change; on the influence of education and information on obesity but also on the potential for government regulation to affect behaviours; and on the role of individual choice and values. A sensible prevention strategy against obesity would combine population and individual (high-risk) approaches.
Buried in this paragraph are some important concepts: societies need to change social norms as well as individual behavior, and governments need to intervene to make the social environment more conducive to healthier practices.
Nancy Hellmich of USA Today attempted a translation of some of the recommendations for individuals:
Individual lifestyle counseling by family doctors and dietitians may be the most effective to increase the life expectancy and quality of life for people who are obese or at risk of becoming so.
Individual counseling should be supplemented with health-promotion campaigns, compulsory food labeling and cooperation between industry and government in the regulation of food advertising to kids.
The report breaks down data by country.  Here are ours.