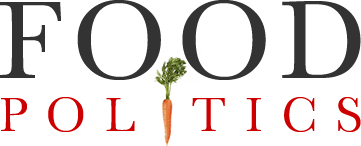 by Marion Nestle
Weekend reading: rising prevalence of obesity in developing countries
The International Fund for Agricultural Development (IFAD), as part of its IFAD Research Series, released a report, Overweight and obesity in LMICs in rural development and food systems, along with a literature review.
The report finds obesity rates across developing countries to be approaching levels found in high-income countries.
The study attributes the rise to:
Food Prices: The price gap between healthy foods (expensive) and unhealthy foods (inexpensive) is greater in developing countries than in rich developed countries.
Diet: Sugar-sweetened beverage consumption is on the rise in developing countries and the global sales of highly processed foods rose from 67.7kg per capita in 2005 to 76.9kg in 2017.
Culture: In some developing countries, childhood fatness is associated with health and wealth and consumption of unhealthy foods carries prestige.
Gender: Women are more likely to be overweight or obese than men in nearly all developing countries.
One strength of this study is its consideration of the need for interventions across the entire food system:
The study results show that food system-related interventions are not overweight or obesity specific. Instead, they tap into the wider field of making diets more healthy and nutritious, and emerge as necessary strategies to set the scene for creating non-obesogenic food supply chains. The identified intervention strategies cut across different food system domains: there were production strategies for improved dietary diversity, strategies for processing (which involved food package labelling or price mechanisms), strategies for changing the food environment and strategies to address consumer behaviour.