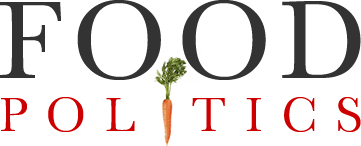 by Marion Nestle
Yes, I really was on Colbert, sort of
I've been asked to explain my brief appearance on the Colbert Report (so brief, that if you blinked, you missed it).  On February 1, Colbert did a "Thought for Food" piece about Walmart's recent food initiatives.
What was I doing there?  Colbert used a clip from an ABC News interview from January 20.  I was away from NYU that day and taped the interview in a studio at Cornell University.
And once again, here's my NPR interview with Robert Siegel on All Things Considered about the Walmart announcement.
I'm eager to see how the Walmart promises get put into action.
Enjoy the weekend!