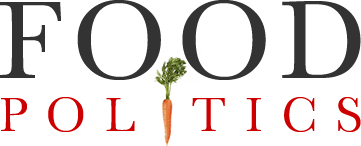 by Marion Nestle
How's this for an ethical dilemma?
My post of several days ago on the ethics of childhood obesity interventions elicited this interesting question from Megan:
I am curious as to what your thoughts are on individuals giving food to the homeless.

I used to give them a granola bar or a piece of fruit (whatever I happened to have in my lunch), but a friend of mine said she gives McDonald's coupons for a free hamburger because she can carry the coupons with her more easily than a box of granola bars or a bag of apples.

Since I, myself, do not eat McDonald's I find it hard to give anyone else McDonald's food.  However, my friend argues that it's a caloric dense meal and that makes it better than my one apple.  Any suggestions?
I'd like to see readers responses to this.  Giving food to the poor can solve the immediate problem, but is not sustainable in the long term and diverts attention from policy solutions to hunger problems (for a clear explanation of this dilemma, I highly recommend taking a look at Janet Poppendieck's Sweet Charity).
But the homeless are a special case.   In my NYU neighborhood, many of us try to take care of a clearly deranged but charming homeless man who is very precise about what he asks for and will accept.  He becomes outraged if offered food.  He occasionally asks for a dollar and will not accept one penny more.
But other homeless people might be grateful for a McDonald's handout.
Is it ethical to give food to the homeless that you would not eat yourself?  Is it ethical not to give food to the homeless?  How can you do the most good in this situation?
Weigh in, please.