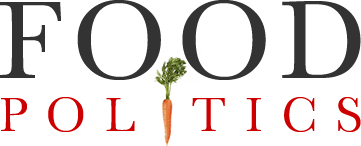 by Marion Nestle
The latest pet food Salmonella recall
A reader writes:
Here's what I don't understand.

Everyone who is scared of raw says they want their dog's food to be cooked, to kill salmonella.

But here is kibble, which by definition is cooked to the point of losing most of its original nutrients, but STILL has salmonella.

I don't see how this is possible.  If it's cooked enough to be "kibbled," how can it possibly still have salmonella? It just seems like the worst of all possible worlds.
This question refers to the recent recall of dry dog food manufactured by Diamond Pet Foods.
As the CDC explains, Michigan public health officials found Salmonella in an unopened bag of a Diamond kibble product during routine testing.  This particular Salmonella strain had been found to infect at least 14 people.
CDC investigators connected the dots between the illnesses and dog food through interviews:
Seven of 10 (70%) ill persons interviewed reported contact with a dog in the week before becoming ill.

Of 5 ill persons who could recall the type of dog food with which they had contact, 4 (80%) identified dry dog food produced by Diamond Pet Foods that may have been produced at a single facility in South Carolina.
In my book, Pet Food Politics: The Chihuahua in the Coal Mine, I tell the story of the massive pet food recalls of 2007 due to contamination with the industrial chemical, melamine.  And in Feed Your Pet Right, my co-authored book about the pet food industry, I explain how pet foods are manufactured and why they are so subject to contamination and recall.
Canned pet foods are sterile.  Dry kibble is not.  It may be sterile at the point of extrusion, but it is a perfect growth medium for bacteria.  It is nutritionally complete.  Although some nutrients are lost during processing, the product formulas compensate for such losses.  That is why dogs can survive on "complete and balanced" dry foods.
If the factory is contaminated with Salmonella, the bacteria can fall into the production lines and get packaged into the kibble bags.
Dogs are relatively resistant to Salmonella and usually do not show signs of illness from eating contaminated kibble.
But humans who handle the food or the dog can acquire the bacteria and get sick.
This makes dry dog food a potentially hazardous product, one best kept away from people with weak immune systems such as young children and the elderly.
People like feeding dry food to pets because it is convenient and cheap.
My point in Pet Food Politics was that pet food is an indicator of problems in food safety regulation.  If pet foods are not forced to be produced under strict food safety measures, humans and the human food supply are also at risk.
Resources