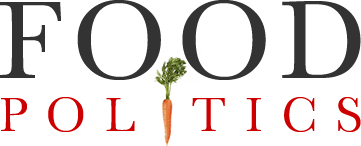 by Marion Nestle
FDA is on the job: health claims
The FDA has sent a warning letter to a supplement manufacturer, Europharma, to cease and desist making health claims for several of its products.  The company, says the FDA, is promoting these products
for conditions that cause the products to be drugs under section 201(g)(1)(B) of the Federal Food, Drug, and Cosmetic Act…because they are intended for use in the cure, mitigation, treatment, or prevention of disease.
For example:
The Calm Kids web page links to articles that say "In clinical trials of children with ADD, phosphatidylserine was able to improve attention and reduce symptoms. In fact, 11 of 18 children receiving phosphatidylserine had no further ADD symptoms at all."
The CholestCaps web page links to an article that says "Indian Gooseberry [ingredient in CholestCaps formula]…reduces symptoms of allergies, particularly hay fever [. . .]." and "Indian Gooseberry has proven beneficial in all the disease conditions tested so far [. . .]."
The CuraMed web page links to articles that say "Today, we extract curcumin [primary ingredient in CuraMed] from turmeric to use as a natural medicine for cancer, Alzheimer's disease, arthritis, and many other chronic diseases."
What's interesting about this is that the focus is on what the articles say, not what is stated on the website.  This is a new approach for FDA and it will be interesting to see if it works.
According to FoodNavigator.com, Europharma is filing objections, is not admitting wrongdoing, but has removed links to the offending literature from its website.
Progress?