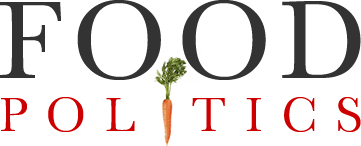 by Marion Nestle
President's Day Weekend Reading: The Diet Fix
Yoni Freedhoff.  The Diet Fix: Why Diets Fail and How to Make Yours Work.  Harmony Books, 2014.
Ordinarily I don't pay much attention to diet books but this one comes from the Canadian obesity physician, Dr. Yoni Freedhoff, whose Weighty Matters blog is fun to read and well worth following.
The key to healthy dieting, he says, is to avoid dieting's seven deadly sins: hunger, sacrifice, willpower, restriction, sweat, perfectionism, and denial.
This sounds hopeful.
Instead, you are to reset your relationship with food forever, starting with a 10-day preliminary experiment in which you get ready, keep a diary, banish hunger, cook, think, exercise, indulge, eat out, and set goals.  Then you move forward, one day at a time.
"You absolutely CAN do this," he says.
This is a seriously mindful weight-loss program that works well for his patients.  It ought to.
Give it a try?
The book even comes with recipes.