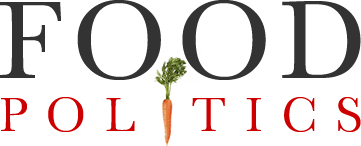 by Marion Nestle
To start the work week: "Caffeinated"
Murray Carpenter.  Caffeinated: How Our Daily Habit Helps, Hurts, and Hooks Us.  Hudson Street Press, 2014.
I learned some things I didn't know about caffeine from this book, which is why I blurbed it:
Caffeinated is a surprising exposé of the "caffeine industrial complex," the industry that markets this substance in every form it can.  This book compellingly argues that the health hazards of excessive caffeine intake need more attention and better regulation.  I'm convinced.  You will be too.