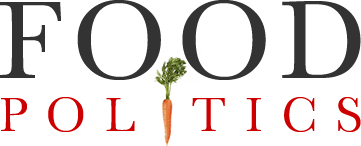 by Marion Nestle
This week's reading: The GMO Deception
Sheldon Krimsky and Jeremy Gruber, eds.  The GMO Deception: What You Need to Know about the Food, Corporations, and government Agencies Putting Our Families and Our Environment at Risk.  Skyhorse Publishing, 2014.
I did a blurb for this one:
GMO Deception brings together essays by specialists in a wide range of fields united in skepticism about the benefits of GMOs for reasons grounded in in biology, social science, politics, and ethics.  If you do not understand why there is so much opposition to GMOs, nationally and internationally, this book is the place to start.