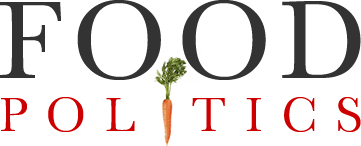 by Marion Nestle
Weekend reading: Congressman Tim Ryan's Real Food Revolution
Congressman Tim Ryan.  The Real Food Revolution: Healthy Eating, Green Groceries, and the Return of the Family Farm.  Hay House, 2014.

Congressman Tim Ryan (Dem-Ohio) describes himself on his Website as
a relentless advocate for working families in Ohio's 13th District. He was first elected to the U.S. House of Representatives in 2002 and was sworn in on January 7, 2003. Successfully reelected five times, he is now serving in his sixth term…He is a champion of efforts to make college more affordable, revitalize America's cities and improve the health and well-being of American families and children.
I did a blurb for his latest book and meant every word:
It's wonderful that Congressman Tim Ryan cares about the way food affects the health of Americans.  I just wish more members of Congress cared about these issues too.