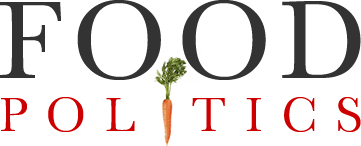 by Marion Nestle
Weekend reading: a fresh take on the soda industry
Bartow J. Elmore.  Citizen Coke: The Making of Coca-Cola Capitalism.  Norton, 2015.
Elmore is an historian at the University of Alabama, whose book takes a fresh look at how soda companies managed to make fortunes selling cheap sugar water.   Advertising, he says, is only a minor factor in generating soda profits.
The real profits came from a business strategy that offloads the costs and risks onto suppliers, bottlers, and taxpayers.  Soda companies depend on taxpayers for the cost of city water supplies, the recycling discarded cans and bottles, the cleanup of containers that are not recycled, the transportation of sodas to the military,  and the health care of overweight consumers.
The public, he says, should be setting and collecting the price for use of public resources, rather than "accepting the bill for corporate waste."