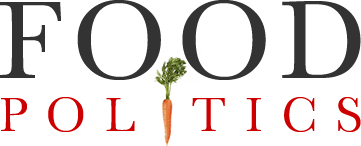 by Marion Nestle
Weekend Reading: Emily Yates-Doerr's "The Weight of Obesity"
Emily Yates-Doerr.  The Weight of Obesity: Hunger and Global Health in Postwar Guatemala. University of California Press, 2015.
Emily was a student in NYU's anthropology department and I've admired her work for a long time.  Her book is based on her remarkable dissertation work, and I was happy to be asked to blurb it:
Emily Yates-Doerr gives us an anthropologist's tough analysis of how one resource-poor Guatemalan population responds to an increasingly globalized food supply as it transitions rapidly from widespread hunger and malnutrition to the increasing prevalence of obesity and its health consequences.  The Weight of Obesity views this "nutrition transition" from the unusually revealing perspective of an insider who experienced it personally with eyes wide open.
For me, the most riveting parts of her book are the transcribed conversations between clinic nutritionists and patients newly diagnosed with type 2 diabetes—a case study in the cultural gap between nutrient-based advice ("nutritionism") and the way people actually eat.  The effects of the rapid influx of "ultra-processed" products on the health of the populations studied here are also painfully clear.  This is an ethnography of the nutrition transition caught just as these cultural and dietary shifts were occurring.