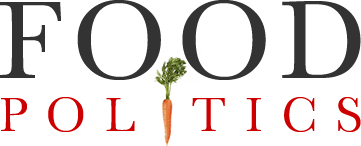 by Marion Nestle
Food-Navigator's Special Edition: Food for kids!
I greatly enjoy Food-Navigator's collections of articles on specific topics.  Here's one on marketing foods to kids.
While there is some evidence that the tide may now be turning on childhood obesity, 8.4% of US 2-5 year-olds; 17.7% of 6-11 year-olds and 20.5% of 12-19-year-olds are still obese, and many are lacking in essential nutrients from potassium, dietary fiber and calcium, to vitamin D. So how can the food industry respond to these concerns and develop more nutritious, but appealing snacks, meals and beverages for kids?
Addition, February 3: A reader reminds me that Food-Navigator published a guide to creating successful children's brands a couple of months ago.