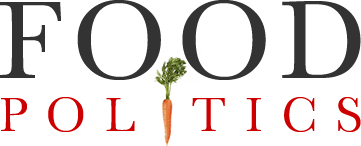 by Marion Nestle
Some food guides are unafraid of sustainability
I've just heard about the new Netherlands food guide.  It emphasizes sustainability.  According to an article in National Geographic's The Plate,
The Netherlands Nutrition Centre says  it is recommending people eat just two servings of meat a week, setting an explicit limit on meat consumption for the first time [but see added comment below].
Here's what the Netherlands food guide looks like.
Google translator calls this a pyramid, and explains: "Moreover, the Pyramid helps you eat more environmentally friendly broadly."
Ours, of course, looks like this.  I'm guessing the USDA is working on a new food guide in response to the 2015 Dietary Guidelines.  These do not mention sustainability at all—the S word.
If you want to check out food guides m other countries, see FAO's pages on food-based dietary guidelines.  You can search the site by regions and countries.  Fun!
Added comment: A reader from Amsterdam, who obviously speaks Dutch better than Google translator, and who also is well versed in the Dutch nutrition scene, writes:
Sustainability is indeed an important concern in the new Dutch food guide. However, the recommendation for meat is not 'two servings per week', but two servings of red meat and two servings of white meat (chicken), for a total of four per week. One serving is 100 gram or 3.5 oz. of meat. Diehards may add a third serving of red meat; 300 g of red meat (11 oz) plus 200 g of chicken (7 oz) per week is considered the absolute limit.

The fish advice has been reduced from twice to once a week because environmental concerns were thought to outweigh the small health benefit of a second weekly serving of fish.