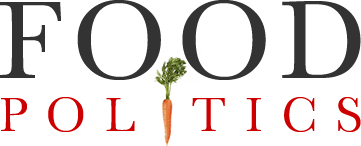 by Marion Nestle
Let's help protect and strengthen our favorite USDA agencies
I'm indebted to Jerry Hagstrom's Hagstrom Report for letting me know about USDA's new reorganization plan.
We get to file comments on the reorganization.
Now is our chance to tell this administration how important USDA agencies are and why they need to be strengthened.
Reading through the list makes me realize how many of USDA's agencies do work that I admire and use frequently.
Reform?  Yes!
Ask for more resources for all of them!
Research
Agricultural Research Service
Economic Research Service
National Agricultural Library
National Agriculture Statistics Service
Education
Center for Nutrition Policy and Promotion
Food assistance and school meals
Food and Nutrition Service
Food safety
Food Safety and Inspection Service
Here are the relevant documents.  Let's look at this as an opportunity to protect and strengthen these critically important agencies.
Addition: A reader writes: "Meanwhile in Iowa the legislature voted to eliminate the Leopold Center for Sustainable Agriculture at Iowa State University. Governor Bransted did a line item veto and saved it sort of. Looks like it can live on in name only.  And the top scientist at the USDA probably won't be a scientist."