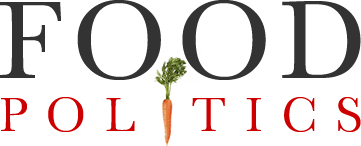 by Marion Nestle
USDA's fascinating food-and-agriculture charts
USDA researchers produce lots of data and sometimes summarize it all in handy charts.
Here are three examples:
 Who makes money from food?  Food services—34.4 cents on every dollar.  Farmers?  8.6 cents on average.
2.  How sweet is the food supply?  Less than it was in 2000 but more than in 1990.  Most of this can be explained by the decline in consumption of sugar-sweetened beverages.
3.  What happening with food assistance?  The peak in federal spending for all of the programs came a few years ago, but the amounts are now declining.    SNAP is the big one—about $75 billion last year.
Ag policy in snapshots.  More to come.