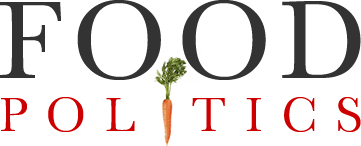 by Marion Nestle
Do memory supplements help boost memory (oh how I wish)
The Government Accountability Office (GAO) has a new report out calling for better federal oversight of memory supplements.
These are a growing market with sales estimated at $643 million in 2015, almost double since 2006.
FDA and FTC share oversight of memory supplement labeling and advertising, respectively, but neither approves claims in advance.  For this, thank the Dietary Supplement Health and Education Act of 1994 which pretty much lets supplement makers claim whatever they like for their products, as long as they word the claims carefully.
GAO found ads for memory supplements claiming that they would boost, enhance, improve, increase, or maintain a healthy memory.  They also made claims related to general brain health, cognitive function, and well-being.
Amazon sells these things. It advertises them like this:
Brain and Memory Booster – All Natural Formula- Brain supplement helps improve memory, mood, clarity and focus and protect against mental decline, depression, anxiety.
Do they work?
Alas, no, according to Consumer Reports.  But that doesn't stop Americans from spending $91 million on them in 2015.
Really, something needs to be done about DSHEA.
Here's the GAO report: Memory Supplements: Clarifying FDA and FTC Roles Could Strengthen Oversight and Enhance Consumer Awareness.
GAO-17-416.