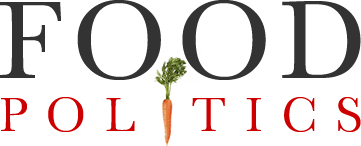 by Marion Nestle
Cane versus beet sugar–A difference?
As a result of yesterday's post, readers asked questions about sugar.  Here's one:
Q: Is there a difference between cane and beet sugar?
A: It depends.
Both are 99.95% sucrose.
But the plants are different.  Sugar cane is grassy; sugar beets are a root vegetable.
The sucrose is extracted and refined by different methods.
And that remaining 0.05%: chefs say it makes a difference in cooking properties.
The San Francisco Chronicle did some comparative baking and then ran blind taste tests.
These showed big differences, with cane sugar a clear winner.
Who knew?
Just for fun, here's another difference: sugar beets are about 95% GMO; sugar cane is non-GMO.
Also for fun, here's cane-plus-beet versus high fructose corn syrup:
You know the drill.  Everyone would be healthier eating less sugar—no matter whether it comes from cane, beets, or corn.