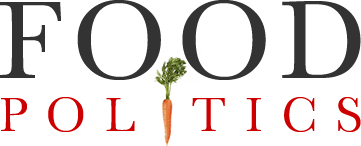 by Marion Nestle
Defectors from the Grocery Manufacturers Association: the score
Politico is tracking what's happening to the GMA.  The defectors so far:
Tyson Foods
Unilever
Campbell Soup Co.
Nestlé
Dean Foods
Mars
The GMA has consistently and persistently lobbied against consumer-friendly measures.  I guess the GMA has become too embarrassing for these corporations or too contrary to the image they want to project.
I can't wait to see who is next.  Stay tuned.