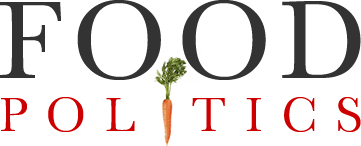 by Marion Nestle
Oops. Fat replacing sugar in US diets.
In the late 1980s, nutrition scientists identified fat and saturated fat as key nutrients that needed to be reduced in US diets.
One result was the Snackwell's phenomenon in the early 1990s—"no-fat" cookies with just as many calories as the ones with fat.  They flew off the shelves.
Now the push is to get rid of carbs, especially sugars.  The result?  Fat is back, along with its calories (fat has more than twice the calories per gram as carbohydrates, 9 as opposed to 4).
A tweet from Kevin Bass tells the story:
Why are Americans getting fatter? A food love-story in six graphs. (P.S. It's not the carbs or the sugar.) pic.twitter.com/8V2BmIs97k

— Kevin Bass, MS (@kevinnbass) December 3, 2017
The USDA tells the same story, but with respect to specific products:
These products may be more satiating, but watch the calories!
Also watch out for the saturated fat: