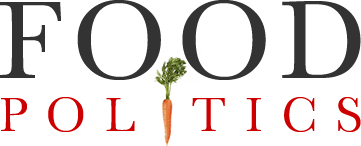 by Marion Nestle
Pay inequality in the food business
The New York Times describes the enormous gap between the pay of company chief executives and their employees.
Its two printed pages of lists compare CEO total annual compensation (in millions of dollars) to the median pay of employees (in $ thousands).  
Median means half the employees get that amount or more, but the other half gets that amount or less.
I looked for the data on companies that produce, food, beverage, or agricultural products.  I could not find many (where is Coca-Cola?).  Several of the companies of interest—Monsanto, Sysco, and Procter & Gamble, for example—list the pay of the CEOs, but not employees.
Even so, the comparison is striking.  Repeat: CEO pay is in $ millions; worker pay is in $ thousands.
COMPANY
CEO TOTAL ANNUAL

COMPENSATION,

$ MILLIONS

MEDIAN WORKER PAY,

$ THOUSANDS

Mondelez
  42.4
  42.9
Weight Watchers
  33.4
    6.0
PepsiCo
  25.9
  47.8
Walmart
  22.2
  19.2
McDonald's
  21.8
   7.0
Archer Daniels Midland
  15.8
  57.3
The Times interactive lists provide calculations of the ratios (and its account explains the limitations of these data—part-time work, etc).
If you need quantifiable evidence for income inequality, here it is.