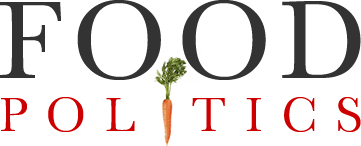 by Marion Nestle
Should organic eggs be labeled "healthy?" Their producers think so.
You have to have some sympathy for egg producers.  Egg consumption has been declining for years.
Egg producers blame the decline on cholesterol concerns; eggs are by far the largest dietary source of cholesterol.
Now Pete and Gerry's Organic Eggs is petitioning the FDA to forget about cholesterol and update its definition of "healthy" so the company can advertise its eggs as "healthy."
FDA Commissioner Scott Gottlieb said in a speech last month that the FDA would be updating the definition.
I, of course, think "healthy" is a slippery slope best avoided, and that Congress never should have allowed health claims on foods in the first place.,
But too late for that.
I don't envy the FDA's challenge here.  The petition is based on the dietary guidelines, but what the guidelines say about dietary cholesterol, and therefore eggs, is extremely confusing.
As I explained in a previous post, the guidelines no longer recommend a cap on dietary cholesterol of 300 mg/day (the equivalent of 1.5 eggs), but do say that people should eat as little cholesterol as possible.
Good luck on this one.