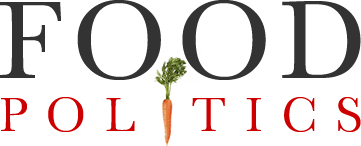 by Marion Nestle
Tariffs induce trade retaliation. Ouch.
This administration's tariffs on steel and other imports have induced the affected countries to retaliate, particularly by targeting agricultural products.
China has already targeted pork products (see previous post).
Canada has Here is this impressive list (scroll down to Table 3).
Mexico's list includes port, cheeses, apples, sausages, frozen potatoes, frozen cranberries, orange juice and whiskey.
Fortune Magazine explains in one graph what's at stake for U.S. agriculture: