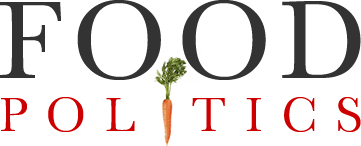 by Marion Nestle
Indexes: Ranking Systems for Sustainability and Nutrition
Two new Index Systems rank countries for sustainability and corporations for promoting health.
The Economist and Barilla have devised a new, interactive Index that ranks countries on the basis of food loss and waste, sustainable agriculture, and the ability to meet nutritional challenges.  Its scoring system goes from 0 (terrible) to 100 (perfect).
The top ten scoring countries are:
None of the scores is exemplary.  The US rank is #26.
The Access to Nutrition Foundation (Netherlands) ranks corporations on their strategies, policies, and actions to address obesity and diet-related diseases in the US.
The overall rankings, shown here, are relatively low.  Some do better than others on governance, products, accessibility, marketing, lifestyles, labeling, and engagement.
The highest scores are for labeling.  The lowest scores are for accessibility.
Indexes like these are useful for understanding where we are.  They should inspire us to action.