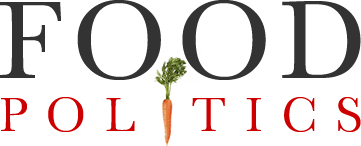 by Marion Nestle
The effects of our trade war with China
President Trump has just announced a truce in our trade war with China.  We need one.
In August, the Trump Administration said it would provide $12 billion to farmers to make up for the losses in income caused by the dispute.
I've been collecting items about what's actually happening with the bailout payments.
I think it's fair to conclude at this point that current trade policies are tough on US agribusiness.