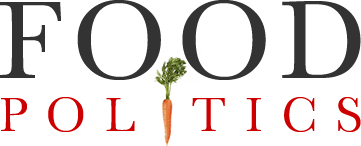 by Marion Nestle
Weekend reading: Soy Milk
Jia-Chen Fu.  The Other Milk: Reinventing Soy in Republican China.  University of Washington Press, 2019.
Here's my blurb for this one:
The Other Milk tells a fascinating story—how nutrition science transformed the place of soybeans in the Chinese diet from humble components of traditional cuisine to instruments of physical and social development, only to be replaced by dairy foods as markers of modernity.  This book is a superb example of how cultural history, cuisine, science, and globalization intersect around one food–soybeans.
Here is a small taste: Fu, an assistant professor of Chinese at Emory University, explains that the use of soybeans in Chinese cuisine dates back to 500 B.C. or so, but she begins her analysis in the early 1900s with an account of Li Shizeng's promotion of soy milk—in Paris, of all places.
Li's soybean experiment in Paris proved short-lived, but his insistence that soybeans offered a key to a modern, industrial China did not fail to impress his compatriots.  Popular accounts celebrated the soybean's many industrial and gastronomic uses and as late as 1920, highlighted Li's foresight and ingenuity in promoting an indigenous product, doujiang (soybean milk), as both more nutritious and sanitary than cow's milk, on the world stage.

If the soybean could signify modern, industrial development, could it also challenge perceptions of Chinese physical and nutritional precarity, of China as "the sick man of Asia"? When coupled with a newly emergent discursive concept of the Chinese diet as a thing scientists and social scientists could measure and adjust, the aspiration grew for soybeans to change not just Chinese history but Chinese bodies.