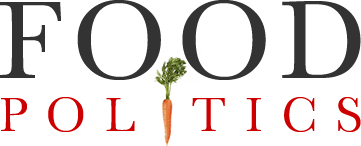 by Marion Nestle
Industry-funded study of the week: avocados
I love avocados and think they—like all fruits and vegetables—are just fine to eat.
But avocado trade associations want us to eat more avocados.
A reporter sent me correspondence from an executive from a public relations firm that must represent some such trade association.  Over a period of about a month, the PR person sent the reporter four emails.  Here is message #4:
Subject: New avocado research just in time for American Heart Month

Sorry for the nudge – I just wanted to check in one more time to see if you're working on any heart health related stories in which avocados could be a fit. If so, I thought your readers may find this research helpful. Either way, please let me know and I will stop bugging you ?
The previous three messages extolled the heart-healthy benefits of eating avocados and offered to connect the reporter to a dietitian (identified by name) "for a phone or email interview to discuss this further and answer any questions."
None of the messages stated who the PR firm or dietitian were working for.
But take a look at the research article.
The study's conclusion: "Incorporating fresh Hass avocados in meals can help people achieve dietary recommendations to eat more fruits and vegetables and simple substitution strategies with avocados for carbohydrates can add to the nutrient diversity of the diet and potentially have important cardio-metabolic benefits worthy of investigating further."
No surprise: "This research was supported by the Hass Avocado Board, Irvine, CA, USA."  One of the authors "is a member of Avocado Nutrition Science Advisory."
The reporter's response to all this, and I quote: "AAAAHGGHGHGH."
Mine too.