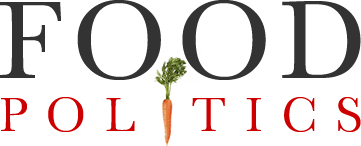 by Marion Nestle
Food industry: efforts to fight hunger?
I keep saying that food companies are not social service or public health agencies and should not be viewed as such.  They are businesses, and everything they do must aim to promote sales and returns to investors.
BakeryandSnacks.com, an industry newsletter to which I subscribe, has collected several of its articles on the anti-hunger activities of its member companies.  Is this public health or public relations?  Read and decide.