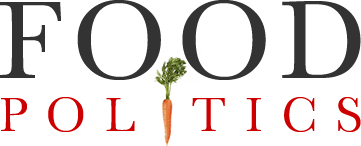 by Marion Nestle
Sugar reduction in the UK: Taxes work, voluntary does not
I was alerted to this story by the FoodNavigator-USA headline: Sugar content in soft drinks cut by nearly a third as voluntary efforts fall way off target.
Public Health England's latest progress report on the food and drink industry's sugar cutting efforts reveal significant changes in areas where the sugar tax applies, but a disappointing lack of progress with the voluntary sugar reduction programme.
The Year 2 progress report finds:
The sugar in taxed drinks affected by the Soft Drinks Industry Levy (SDIL) decreased by 28.8% between 2015 and 2018.
For non-taxed products, the reduction in sugar was only 2.9%.
Total sugar increased by 2.6%: the largest increases were for ice cream, candies, sweet spreads, and cookies.
Moral: if you want companies to reduce sugar in their products, tax them.