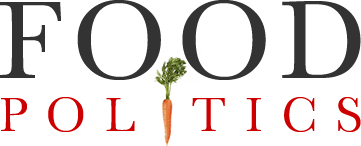 by Marion Nestle
How industry funding of research introduces biases from the get-go
I get letters like this from food trade associations all the time.  Here is the latest:.
The U.S. Highbush Blueberry Council has issued a request for research proposals (RFP) for which it offers grants ranging from $75,000 to $300,000 (or larger).
Here's the get-go bias point (my emphasis):
The goal of our research funding is to provide initial funds, or additional funds, to explore blueberry health benefits.
The Council wants research to demonstrate benefits.  Of course it does.  These will be useful for marketing.
A priority for funding will be given to human clinical studies however the committee is also interested in further investigation of possible health benefits for pet or performance animals including dogs, cats and horses.
If the proposal is unlikely to demonstrate benefit, it won't be funded.
That's why I consider industry-funded research to be about marketing, not science.