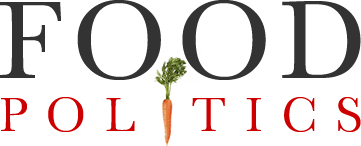 by Marion Nestle
Weekend reading: Food Banks and their Discontents
Graham Riches.  Food Bank Nations: Poverty, Corporate Charity, and the Right to Food.  Routledge, 2018.
I'm not sure how I missed this one when it came out.  It's really good.
It is a tough analysis of the politics of charitable food—the institutionalized use of corporate food waste to feed hungry people, largely in OECD countries but also in the U.S.
The analysis is seen in chapter subtitles, for example:
Corporate capture: hunger as a charitable business
Shaming the hungry, regulating the poor
The "dark side" of food banking
The corporate food charity state
Food, as a matter of human rights
The solution?  Put rights and politics back into hunger.  The book gives examples of how to do this.