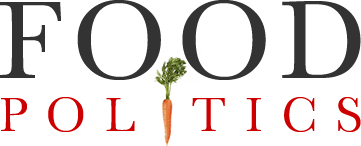 by Marion Nestle
Weekend reading: Industry schemes to deny harm
David Michaels.  The Triumph of Doubt: Dark Money and the Science of Deception.  Oxford University Press, 2019.  
Even though this book is not strictly about food politics, it has enough about the sugar and alcohol industries to qualify.  I did a blurb for it.
Triumph of Doubt is an industry-by-industry account of how corporations manipulate science and scientists to promote profits, not public health.  Nothing less than democracy is at stake here, and we all should be responding right away to David Michaels' call for action.
Michaels, a former OSHA official, has written an insider's look at a wide range of industries that follow the tobacco industry's playbook for casting doubt on inconvenient science.  The range is impressive: football, diesel fuel, opioids, silica dust, Volkswagen cars, climate denial, food packaging chemicals, alcohol, sugar, and Republican ideology
He's got some ideas about what to do—keep conflicted scientists out of policy making, for example—but in this political environment?
That leaves it up to us folks to take to the streets.  If only.