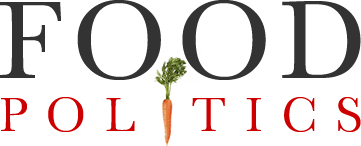 by Marion Nestle
Weekend reading: The Philosophy of Food
David M. Kaplan.  Food Philosophy: An Introduction.  Columbia University Press, 2020.
Philosophy can seem impenetrable and confusing.  What I so much like about this book is its crystal clarity.
The clarity is evident from Kaplan's first paragraph.
This book examines some of the philosophical dimensions of food production, distribution, and consumption.  It analyzes what food is (metaphysics), how we experience food (epistemology), what taste in food is (aesthetics), how we should make and eat food (ethics), how governments should regulate food (political philosophy), and why food matters to us (existentialism).
One chapter covers each of these topics.  The chapter on political philosophy, for example, deals with what food justice is, how food systems should be regulated, and the politics of food animals, again with great clarity.
Kaplan admits to three philosophical convictions:
Food is always open to interpretation
People and animals deserve respect
Food is about eating–and is sometimes disgusting
Food metaphysics?  Food epistemology?  Food ethics?  How terrific to have a book like this to explain how these terms play out in real life.