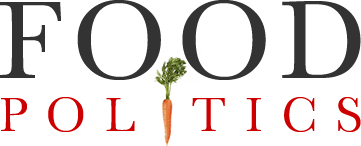 by Marion Nestle
Industry-funded study of the week: Avoiding meat makes you depressed, anxious, suicidal?
In this Coronavirus era, anything that helps keep you sane is worth trying.
That's why I loved this headline: "Meat eaters have better mental health than vegans and vegetarians, study claims."
I couldn't wait to see this one.
The study: Dobersek U, et al.  Meat and mental health: a systematic review of meat abstention and depression, anxiety, and related phenomena, Critical Reviews in Food Science and Nutrition, 2020.
The majority of studies, and especially the higher quality studies, showed that those who avoided meat consumption had significantly higher rates or risk of depression, anxiety, and/or self-harm behaviors. There was mixed evidence for temporal relations, but study designs and a lack of rigor precluded inferences of causal relations. Our study does not support meat avoidance as a strategy to benefit psychological health.
Seeing a title and conclusions like these, I couldn't help but wonder who funded it.  Bingo!
Funding: This study was funded in part via an unrestricted research grant from the Beef Checkoff, through the National Cattlemen's Beef Association.
The funding statement then continues with "The sponsor of the study had no role in the study design, data collection, data analysis, data interpretation, or writing of the report."  The disclosure statement says: "No potential conflict of interest was reported by the author(s)."
Comment: It's too bad for the credibility of these statements that so much research demonstrates a strong influence of industry funding on research conclusions, and that much of the influence occurs unconsciously; researchers don't recognize the influence.  The basic observation: industry-funded research almost invariably favors the sponsor's interests.
The meat industry is under intense scrutiny these days for its treatment of animals and slaughterhouse workers—the topics of my next posts.  Stay tuned.
Thanks to Daniel Skaven Ruben for being the first to write me about this study.