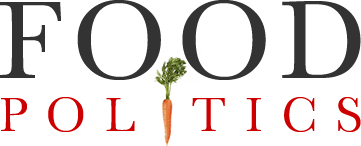 by Marion Nestle
Eating during times of stress: watch out for marketers!
Life is always full of stresses but on top of the usual sources we now have the pandemic and what went on—and continues—about the election.
Fortunately, food remains one source of comfort we can always rely on.
The trick is making sure that stress eating doesn't interfere with long-term health.
Here is a sample of recent reports:
From Eater: Butter sales are up "thanks to everyone who is channeling their anxiety into baking."
From CNN: it was junk food and booze on election night.
From the Wall Street Journal:  Hershey's sales are up.  "Hershey said it also benefited from using Covid-19 case counts to predict where demand would spike as more people stayed home, and sent more chocolate bars there."
What are we to make of these reports?
We are all looking for comfort and solace, and foods help.
But watch out for food marketers: they will do all they can to encourage you to buy what they are selling.