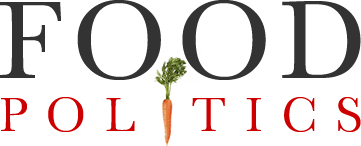 by Marion Nestle
Weekend reading: Deborah Madison!
Deborah Madison.  An Onion in My Pocket: A Life with Vegetables.  Alfred A. Knopf/Borzoi, 2020. 
Here's my back-of-the-book jacket blurb:
Onion in My Pocket is a riveting account of how Deborah Madison's previous 20-year incarnation as a serious student of Zen Buddhism prepared her to become the consummate vegetarian cook and cookbook writer.  We are all fortunate that she loves vegetables—and healthier as a result.
Madison is the author of more than a dozen books about vegetarian cooking.  She opened Greens in San Francisco, a restaurant that moved vegetarian cooking from the fringe to the mainstream.  Going there—or to Tassajara–during the heyday of the San Francisco Zen Center was a sublime culinary experience, well worth the long wait to get in.
Of her time at Greens, Madison writes:
At that time I had a tendency to cook richly, using plenty of butter, eggs, and cream when it made sense.  I was unsure about bringing vegetarian food into a mainstream venue, and I knew that we could always make something good when we relied on cream or buttery crusts, and that customers would like them.  Fat was easy to fall back on in this way.  Also this was 1979 and the early 1980s, an era of cream, butter, and cheese–not just at Greens but in restaurants everywhere.  Our dinners were rich, celebratory splurges, not substitutes for home cooking.  I can't tell you how many people have told me they were proposed to at Greens, or got married there.
No wonder the food was so good!
Her cooking now is lighter, but still wonderful.
In Onion, Madison is too polite to mention what was happening at the Zen Center at the time she left to cook at Chez Panisse and explore the wider world.  That story—a #MeToo forerunner–is covered in Michael Downing's "Shoes Outside the Door: Desire, Devotion and Excess at the San Francisco Zen Center."
This book is about discovering the deliciousness of vegetables.  We need it.