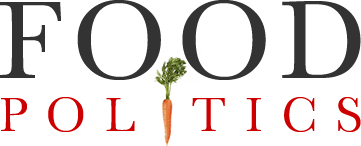 by Marion Nestle
Annals of industry-funded research: Peanuts this time
I recently received a letter (with my emphasis) making the rounds from the research director at The Peanut Institute (yes, such places exist):
Dear Colleague….

The Peanut Institute Foundation is a non-profit 501 (C)(3) entity that funds research in the area of peanut nutrition. We are requesting proposals from researchers across the country to enhance our understanding of how consuming peanuts, peanut butter, and peanut products improves health in various populations (eg. immune health, personalized nutrition, gut microbiome, brain health, chronic diseases, diet quality, etc.).

Suggested funding amount: $25,000 – $250,000

Deadline for submission: March 26, 2021

To download an application, visit: https://peanut-institute.com/nutrition-research/peanut-nutrition-grant-2021/
This is a classic example of how industry-funded research gets aimed at marketing, not science.  If the Peanut Institute were interested in science, it would request open-ended proposals about whether peanuts—as opposed to any other nut or legume—have any particular effect on health.  Big difference.
The Peanut Institute wants evidence of benefits.  It will not fund proposals unlikely to demonstrate benefits.
This is about marketing, not science.
And while we are on the subject of peanuts
Take a look at this Civil Eats' superb investigative report on Big Peanut (yes, this too exists): "The Peanut Industry Has a Monopoly Problem—but Farmers Are Pushing Back.  Two shelling companies buy 80 percent of the nation's peanut crop each year, allowing them to drive prices down while costing U.S. taxpayers millions in subsidies.
the peanut shelling industry is dominated by two powerful companies that together buy 80 percent of all peanuts grown in the U.S. The two companies, Golden Peanut and Birdsong, operate massive shelling facilities throughout the peanut belt, and together control or outright own nearly 200 buying points, where farmers must go to sell their raw peanuts. The system isn't just unfair—it's wildly expensive. Subsidizing the peanut industry cost U.S. taxpayers more than $2 billion from 2014 through 2018. It' s the most costly per-acre crop to taxpayers in America, in large part because monopoly power controls pricing in the industry….For many growers, Birdsong and Golden are the only options, so they take whatever price the big shellers offer. Before 2002, growers received a more than $600-per-ton price guarantee; now that's been replaced with a marketing loan system that guarantees just half that.
Looks like this industry could use even more scrutiny.