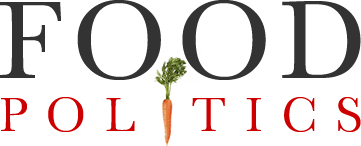 by Marion Nestle
The latest pet food recalls: a food safety system issue
A decade ago, I wrote or co-authored two books about pet food (Pet Food Politics: The Chihuahua in the Coal Mine, and Feed Your Pet Right).  Why?  Pet foods are part of the US food system, not only because they are a good use of the waste products of human food production, but also because if there are problems with pet foods you can bet that similar problems will occur in production of foods for humans.
The FDA has a web page where it tracks recalls and market withdrawals of pet foods.  To search for pet food recalls, you need to filter for Animal and Veterinary.  This shows that there have been five product recalls in March 2021 alone, four of them because of possible Salmonella contamination.
The largest is of products from Midwestern Pet Foods.  This recall is especially noteworthy for the length of the list of recalled products.
These involve multiple products in each of several brands:
Earthborn Holistic
Meridian
Pro Pac
Sportmix
Unrefined
Venture
Wholesomes
Midwestern Pet Foods issued a press release explaining what happened and what needs to happen.
The recall was as the result of a routine sampling program by the company which revealed that the finished products may
contain the bacteria.
Retailers and distributors should immediately pull recalled lots from their inventory and shelves. Do not sell or donate the
recalled products. Retailers are encouraged to contact consumers that have purchased the recalled products if the means
to do so exists.
Do not feed the recalled products to pets or any other animals. Destroy the food in a way that children, pets and wildlife
cannot access them. Wash and sanitize pet food bowls, cups and storage containers. Always ensure you wash and
sanitize your hands after handling recalled food or any utensils that come in contact with recalled food.
On its website, Midwestern Pet Foods says:
At Midwestern Pet Foods, we've been feeding pets for generations. We're a family-owned business now in our fourth generation. Over the years, we've learned a lot about family, pet companions and making high-quality pet food & treats. We still have those same Midwestern values that Grandpa Nunn had back in 1926!
If Salmonella is in or on pet foods, there has been a breakdown in food safety procedures.  Salmonella does not usually make pets sick, but it does sicken their owners.  This particular recall demonstrates the same problem I wrote about in Pet Food Politics: one manufacturer makes lots and lots of different products.  Recall information does not always get to individual pet foods stores.  It's best to keep up with what the FDA is posting.
Caveat emptor.