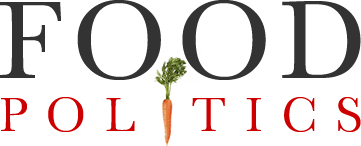 by Marion Nestle
The latest on pet food politics
­­­My most recent collection of items.
Pets in Europe:  88 million households own pets, thereby creating an enormous market for pet foods.
Pets in the U.S.:  Pre-pandemic, there were 77 million dogs and 58 million cats, at least those that can be counted.
Global market for pet food:  it's estimated at $75 billion.
People love pets:  If anyone in the pet food industry still needed proof that humanization of pets was the foundation for the market's ongoing growth, consider this: Results of a recent study show that the dietary routine of owners was among the top three reasons for why consumers chose certain types of dog food, particularly grain free.
Pets and the Covid-15:  Cats and dogs might have gained the "Covid 15," but new data reveals a pet obesity epidemic existed long before quarantine.
Insects are the hot new ingredient in pet foods: Insect protein demand in pet food may be 165k tons by 2030.
Raw pet foods are still a source of toxic Salmonella: A study on a deadly E. coli outbreak in the United Kingdom linked to raw pet food adds to the evidence of such products being a risk factor for human infections, according to researchers. In August 2017, four people were infected with related strains of Shiga toxin-producing E. coli (STEC) O157:H7. One person died after developing the… Continue Reading
The FDA frequently recalls or withdraws pet foods: Recalls – of which there are three types – are actions taken by a firm to remove a product from the market. Recalls may be conducted on a firm's own initiative, by FDA request, or by FDA order under statutory authority.
And one long read:
What Will Become of the Pandemic Pets?  The New Yorker says "In a time of stress and isolation, we turned to them for comfort. Now it's time to think about what owning animals really means."