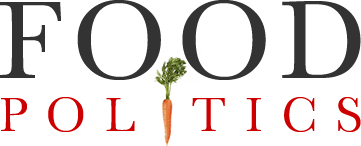 by Marion Nestle
Cocoa and chocolate in the food news
In talking about cocoa and chocolate, it's a quick move from candy to politics.
New ways to treat yourself on World Chocolate Day July 7: "While we usually think of chocolate as a sweet treat, many cultures and cuisines use chocolate to boost the flavour profiles of their main dishes."  Suggestions: (1) Mix it into your chilli con carne, (2) Use it as a marinade for meat, (3) Dip your bacon in it, (4) Add it to your Bolognese, (5) Turn it into pasta.  [Comment: I don't think so].
'You, the whites, are eating cocoa. You bring the price … you have to give us a chance to sell it at the price that we want':  'I am a cocoa farmer' is the first in an occasional series by Dr Kristy Leissle, scholar of the cocoa and chocolate industries…Over time, the series will illustrate both the diversity of people who farm cocoa, and the similarities of their circumstances. Read more
Rise in US confectionery sales boosts Fairtrade payments to cocoa farmers: People are paying more attention than ever to the conditions behind the products they buy as a way to make a difference in the world, according to new research findings released by GlobeScan and Fairtrade International…. Read more
Mondelēz and Fairtrade Foundation offer financial support to female cocoa farmers: The new 'Cadbury Farmer Resilience Fund' designed to protect cocoa farmer livelihoods during the COVID-19 pandemic is providing grants that will empower thousands of women farmers to start small businesses and earn a decent living…. Read more
Mars Wrigley to meet industry cocoa officials to discuss LID payments:  Barry Parkin, the company's Chief Procurement and Sustainability Officer, is set to meet with members of the cocoa industry and the governments of Ghana and Cote d'Ivoire this week to discuss the Living Income Differential (LID) and to underscore the company's commitment to…full payment to farmers and control of supply to prevent cocoa from moving into protected areas. Read more
Can U.S. chocolate companies be liable for child-labor abuses in the global cocoa supply chain?  Chocolate brought Americans sweet respite in 2020—more than usual, according to recent research into pandemic purchasing. But the great irony in our chocolate indulgence is that it's also a product borne out of great suffering…Within the next few weeks, the U.S. Supreme Court is expected to rule on a pair of consolidated cases known as Nestlé USA, Inc. v. John Doe and Cargill, Inc. v. John Doe. Nestlé is one of the world's biggest chocolate manufacturers and Cargill, the world's largest cocoa bean processor.
And here's the ruling: US Supreme Court rules in favour of cocoa companies Nestle and Cargill in child slavery case:  The US Supreme Court rules that Nestlé USA and Cargill can't be sued for child slavery on African farms from where they buy their cocoa…. Read more
Comment: The issues in chocolate just won't go away: unfairly low prices to producers of the raw materials, harsh and unfair working conditions, child labor, and overall power imbalances as displayed in the Supreme Court decision.