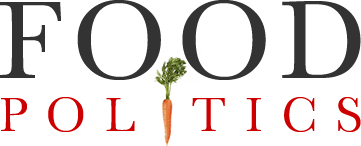 by Marion Nestle
Why food companies sponsor research: the Beef Checkoff explains
Jessi Silverman, a policy associate at the Center for Science in the Public Interest, sent me this one with a note that it might be fodder for my blog.  It most definitely is.
I have long argued that industry sponsorship of nutrition research is not about science; it is about marketing.   The beef industry explains how this works.
Nutrition Research Improves Public Perception of Beef
As the Beef Checkoff celebrates its 35th anniversary, the National Cattlemen's Beef Association (NCBA), a contractor to the Beef Checkoff, is shining a light on the successful promotion and research programs that drive the demand for beef. Consumers today are more open to the nutritional benefits of beef than at any other time since the Checkoff began more than three decades ago but getting here was not easy and required consistent long-term investment in nutrition research to turn the tide [my emphasis].
And what research did the Beef Checkoff fund?
Two landmark studies reinforce that beef not only fits heart healthy diets but may also help decrease risk of cardiovascular disease when included in heart healthy diets. The Beef in an Optimal Lean Diet (BOLD) study found that people can enjoy 4-5½ ounces of lean beef daily, as part of a heart healthy lifestyle to lower blood pressure and improve cholesterol levels.3  The Mediterranean-style eating pattern study found that eating a Mediterranean diet that included 7-18 ounces of lean red meat per week can improve cardiometabolic disease risk factor profiles.4
Although citations 3 and 4 appeared in the text, no reference list is given, and I could not find references 3 and 4 on the Beef Research site.
I had better luck with Google.  The BOLD study dates from 2012.  It discloses support from the Beef Checkoff Program and the General Clinical Research Center, Pennsylvania State University.  For the record, Checkoff programs are sponsored by the USDA.
I'm guessing the second study is this recent one:  Effect of varying quantities of lean beef as part of a Mediterranean-style dietary pattern on lipids and lipoproteins: a randomized crossover controlled feeding trial.  "This study was funded by the Beef Checkoff. This study also was supported by the USDA, ARS, and the Penn State Clinical and Translational Research Institute, Pennsylvania State University Clinical and Translational Science Award, and NIH/National Center for Advancing Translational Sciences grant no. UL1TR000127."
Here's a clip from a press release for the second study:
Eating red meat may have a bad reputation for being bad for the heart, but new research found that lean beef may have a place in healthy diets, after all.
The Beef Checkoff takes full credit for sponsoring this kind of research.  It gets what it pays for.
The beef industry is under enormous pressure.  More and more people understand that the health of humans and the planet would be a lot better with eating less beef.
Sponsoring research is an effective way to counter such pressures.