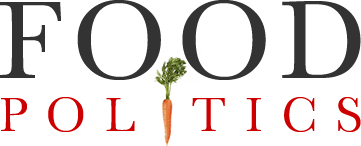 by Marion Nestle
Annals of international marketing: the future of Italian cuisine?
I am indebted to Bill Tonelli who took this photo on October 10 in Viterbo, Italy, about an hour outside of Rome.
The shop, he reports, sells American snacks—candy, chips, soda—with no pretense of worry about health or sustainability.
He sent me to the store's website:
Benvenuti nel regno degli snack americani (Welcome to the kingdom of American snacks)

Tantissimi snack e bevande made in USA come Hershey's, Reese's, Monster Energy, Doritos, Cheetos, Dr. Pepper e tantissimi altri ti aspettano ! (And many others are waiting for you!)
This place doesn't miss a trick: gift cards, mystery boxes (€24 to €45), gluten-free.
Mediterranean diet, anyone?