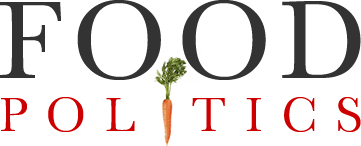 by Marion Nestle
The latest in weird waters
I haven't said much about unusual bottled waters since 2018 when I wrote about bottled ocean water.
2018 was also when I went on The Daily Show to be interviewed by Desi Lydic as the straitperson for her deep dive into "raw water" (surely, the funniest thing I've ever done).
Well, you can't make up these things.
Karma Water launches CBD Water:  Karma Water – a US brand which Constellation Brands has a minority stake in – has launched Karma CBD Water: the first such beverage in its wellness and probiotic waters beverage portfolio…. Read more
Shine Water with Vitamin D: That this is about marketing more than health is evident from at least one review: "The brand messaging is where things go a little off track, slamming you with callouts and copy, trying to establish credibility for the drink's functionality. These include a large green vitamin D callout, a Vitamin D Council "approved" logo, a "developed by physicians" logo, two mentions of their charitable intentions (5 percent of profits — a problem in that most startup beverage companies have zero or minimal profits for a while).
Psychedelic Water: A friend who prefers to remain anonymous forwarded an e-mail from this company: "We would love to arrange an interview with you and the team of disruptors behind the launch of the first legal psychedelic, mild mood-boosting, hangover-free fun…Psychedelics have been touted in the media lately for the extreme benefits they have on mental health, depression, happiness, mood-stabilizing, and overall general well-being. Psychedelic Water works because it is the world's first legal psychedelic blend of kava root, damiana leaf, and green tea A leaf extract for an experience like no other.
My only comment:  Really, there are better ways to get CBD, vitamin D, or even high if that's what you are looking for.  Me?  I'm sticking to plain, ordinary drinking water, sometimes fizzed up a bit.