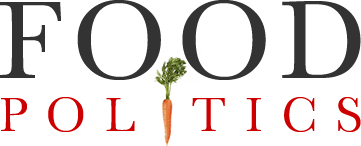 by Marion Nestle
The Sugar Association vs. Artificial Sweeteners
As I mentioned yesterday, the American Beverage Association represents the interests of soft drink companies that use sugars and artificial sweeteners in their products.  Its goal: to make you think both are just fine for your health.
Today, let's take a look at a related, but different trade association, this one The Sugar Association.  Its goal: to make you not worry about sugars and to think that they are better for you than artificial sweeteners.
Here, for example, is a press release from this Association from this past summer: New Research Shows Large Majority of Consumers Understand Real Sugar Comes from Plants & That it Can Be Part of a Healthy Diet; Data reveals significant shift in perceptions of sugar and artificial sweeteners.
And here is its infographic showing data on public suspicions of artificial sweeteners.
Now, we have a new campaign from The Sugar Association: The Campaign for Sweetener Transparency.
More than 10,000 consumers across the United States have joined the fight for sweeping reform of the government's labeling regulations covering the use of alternative sweeteners in packaged food by signing an online petition urging the U.S. Food & Drug Administration (FDA) to require food companies to place clear, complete and accurate information on food labels…it's virtually impossible for shoppers to know what alternative sweeteners are in which packaged foods because the FDA only requires food companies to list the chemical names of sugar substitutes on food ingredient labels. So, consumers only see names like Xylitol, Hydrogenated Starch Hydrolysates, Saccharin, Acesulfame Potassium, Neotame, Isomalt and Lactitol on ingredients lists without even knowing what they are and why they are used.
The Sugar Association wants artificial sweeteners clearly labeled so customers will switch to products that have sugars instead.
Products containing artificial sweeteners fall in the category of ultra-processed—foods that should be avoided or eaten in small amounts.
Products containing added sugars also should be avoided or eaten in small amounts.
That's why this campaign is about market share, not health.
For a basic guide to what to do about sugars, see this resource guide from Hunter's Food Policy Center.