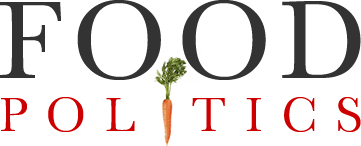 by Marion Nestle
The Abbott infant formula recall: an update
I posted about this recall on February 22.
A quick review: The FDA is advising consumers not to use certain Abbott's powdered formula products because they might be contaminated with  Cronobacter sakazakii or Salmonella Newport.
To date, one infant is ill with Salmonella Newport, and four ill with Cronobacter sakazakii with two deaths.
This is a shocking tragedy.  Formula-fed babies are entirely dependent on those products.  They are heavily regulated, or supposed to be.
The three powdered formula brands at issue are Similac, Alimentum, or EleCare.  The FDA says not to use them if:
the first two digits of the code are 22 through 37; and
the code on the container contains K8, SH or Z2; and
the expiration date is 4-1-2022 (APR 2022) or later.
Abbott's recall announcement has more information about the specific products.
Politico's Helena Bottemiller Evich is following this case closely.
She interviewed parents of children harmed, sometimes terribly, by consuming contaminated formula.
In an earlier report, she detailed the history of FDA's inspections of the Abbott laboratory and the agency's surprising delay in getting Abbott to do a "voluntary" recall.
Food safety lawyer Bill Marler also has questions about the quality of production and FDA's surprising lack of action.
Fortunately, House Appropriations Chair Rosa DeLauro has called on the Department of Health and Human Services' Inspector General to invesigate whether the FDA "took prompt, appropriate, and effective action" in this situation.
As for Abbott, its statement says:
The company said all of its finished products are tested for the pathogens before they're released, and samples it retained tested negative for the infections related to the complaints.  "We value the trust parents place in us for high quality and safe nutrition and we'll do whatever it takes to keep that trust and resolve this situation."
I have my own question: Why isn't there far more media attention to the formula recalls?  Babies' lives are at stake.  Parents, understanably, are frantic.
What should they do?
Feed liquid formula.  It, at least, is sterile.
Scream for federal action (if enough people do, it might get some).