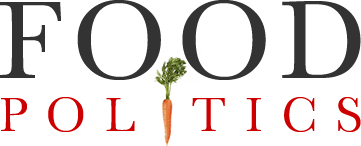 by Marion Nestle
Research giggle of the day: Popeye was right?
---
The study:  A 12-Week Randomized Double-Blind Placebo-Controlled Clinical Trial, Evaluating the Effect of Supplementation with a Spinach Extract on Skeletal Muscle Fitness in Adults Older Than 50 Years of Age. Pérez-Piñero, S.; Ávila-Gandía, V.; Rubio Arias, J.A.; Muñoz-Carrillo, J.C.; Losada-Zafrilla, P.; López-Román, F.J. Nutrients 2021, 13, 4373. https:// doi.org/10.3390/nu13124373
Purpose: to assess the effect of daily supplementation with a natural extract of Spinacia oleracea L. (4 × 500 mg capsules/day; total 2 g per day) combined with a moderate-intensity training program (1 h session/3 times a week) on skeletal muscle fitness in adults over 50 years of age.
Conclusion: In subjects over 50 years of age, moderate-intensity strength training combined with daily supplementation for 12 weeks with a natural extract of Spinacia oleracea L. improved muscle-related variables and muscle quality. Maintaining muscle health is a key component of healthy aging
Comment: Muscle function improved significantly at the end of the study as compared with baseline both in the experimental and the placebo groups, but the magnitude of improvements was higher in the experimental group.
Really?  The paper doesn't even mention Popeye.  I consider this an egregious oversight.
According to a Popeye fan site (yes, such things exist)
In most media featuring Popeye, it is used as a last-minute device in which the hero, in danger, pulls out a can of spinach from his shirt or otherwise acquires the vegetable and eats it. This gives his already extraordinary strength a tremendous boost, helping him withstand his enemies' attacks and all kinds of adverse situations.
Eat your spinach, everyone.