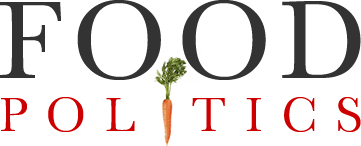 by Marion Nestle
Annals of marketing: sugary kids' cereals
It's hard to know what to make of the new products heading for the market.
Here's one.
The rapper Calvin Cordozar Broadus Jr (aka Snoop Dog) is planning to introduce a new breakfast cereal (When?  Sometime soon).
Just what we need.  Another sugary cereal targeting kids.
If a Nutrition Facts label is available, I couldn't find it online, but I'm guessing 30-40% sugar, and full of color and flavor additives, and super ultra-processed.
But it's gluten-free and some of the sales revenues will go to support Door of Hope, which advocates for homeless families.
Despite the do-good aura, it's not what nutritionists recommend, alas.  Well maybe as an occasional treat.
Will Kellogg complain about copyright infringement?  This is clearly a Froot Loops copycat, only with marshmallows—more marshmallows, no less.
Sigh.