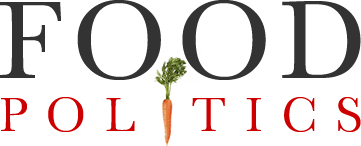 by Marion Nestle
PepsiCo's massive employee layoffs: some thoughts
TODAY on Zoom: 11:00 a.m.  Register here.
*******
I'm always fascinated by the food industry's rationale for massive layoffs.
PepsiCo, for example.
It is planning to lay off hundreds of workers (see Washington Post announcement, and Food Navigator discussion).
The Wall Street Journal report's Pepsi's rationale:
PepsiCo Inc. PEP -0.37% is laying off workers at the headquarters of its North American snacks and beverages divisions, a signal that corporate belt-tightening is extending beyond tech and media, according to people familiar with the matter and documents reviewed by The Wall Street Journal…In a memo sent to staff that was viewed by the Journal, PepsiCo told employees that the layoffs were intended "to simplify the organization so we can operate more efficiently."
PepsiCo reported a 12% increase in revenues last year.
Its global revenues came close to $80 billion in 2021.
PepsiCo Beverages North America's operating profit has recently decreased by 10%,
primarily reflecting certain operating cost increases, including incremental transportation costs, a 37-percentage-point impact of higher commodity costs and higher advertising and marketing expenses. These impacts were partially offset by net revenue growth and productivity savings.
It paid its CEO $25,506,607 in 2021.  This is 500 times more than the median employee salary of $52,000.
That's how the system works.
********
For 30% off, go to www.ucpress.edu/9780520384156.  Use code 21W2240 at checkout.